Welcome to the rangers apprentice wiki! Please note that many pages contain spoilers if you have not yet read the entire series.
Contents
Featured Article for January
Strikers are dangerous and oft-underestimated weapons which Rangers can throw with devastating accuracy and power. Read More. . .
News
Latest news from the world of Ranger's Apprentice
Featured Media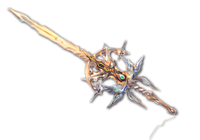 Fantasy Literature
Go to these sites for info or for help with your own wiki!
A Court of Thorns and Roses • A Song of Ice and Fire • Beyonders • The Black Company • Coraline • The Dark Tower • Deltora Quest • The Demon Cycle • Discworld • The Dresden Files • The Edge Chronicles • Fablehaven • The First Law • Grishaverse • His Dark Materials • Inheritance Cycle • The Kingkiller Chronicle • The Land of Stories • The Magicians • Malazan Book of the Fallen • Mistborn • Pern • Ranger's Apprentice • Redwall • The Secrets of the Immortal Nicholas Flamel • Shades of Magic • Shannara • The Spiderwick Chronicles • The Stormlight Archive • Sword of Truth • Throne of Glass • Wheel of Time
Want your community included? See how!

Ranger's Apprentice Fanon Wiki
Like Fanon? Fancy reading some Ranger's Apprentice fanfics? Come over to the Ranger's Apprentice Fanon Wiki
The Movie
It's been years... Let's show them how much we want the Ranger's Apprentice Movie!
Poll
What has been your favorite book in the Early Years series so far?
Poll
What has been your favorite book in the Ranger's Apprentice series so far?
Blogs
Create blog post
Blogs
I plan to make a fan film, based/taken from the first book, Ruins of Gorlan.

So far, I have made part of a "Ranger's Apprentice" map on Minetest, and have gotten a few player skins together.

I was wondering if anyone out there would be interested in this project.

If you are, please comment below. I wi…

Read more >

In Ranger's Apprentice John Flanagan wrote many times about how either Will, Horace hate dried meat and I think that is John Flangan's personal hatred of Beef Jerky.

What do you guys think?

Read more >

Uh,hi.I don't visit the wiki much but I had this idea,and I normally don't post them.Just a note,I did not like the death of Alyss,therefore I am pretending she did not die.If I had one wish it would be That this was canon.

Well,not THIS,since I'm not good at writing,but I mean her still being alive…

Read more >
See more >
Ad blocker interference detected!
Wikia is a free-to-use site that makes money from advertising. We have a modified experience for viewers using ad blockers

Wikia is not accessible if you've made further modifications. Remove the custom ad blocker rule(s) and the page will load as expected.